Our Integral Stabilizers are processed and
forged by special technologies as per
API 7-1.
- Q&T as per API Spec. 7-1, NS-1 and DS-1 properties.
- UT & MPI lnspections
- Connections threaded or blank ended
- Cold roll threads.
- Stress relief grooves (SRG Pin) and boreback (Box).
- We can supply forging stabilizer or finish integral blade stabilizers, including threads.
- Hardfacing: Tungsten carbide overlays.
- Stabilizers are available from OD 6" to 26"
- Larger dimentions (28" to 36") as per requirements.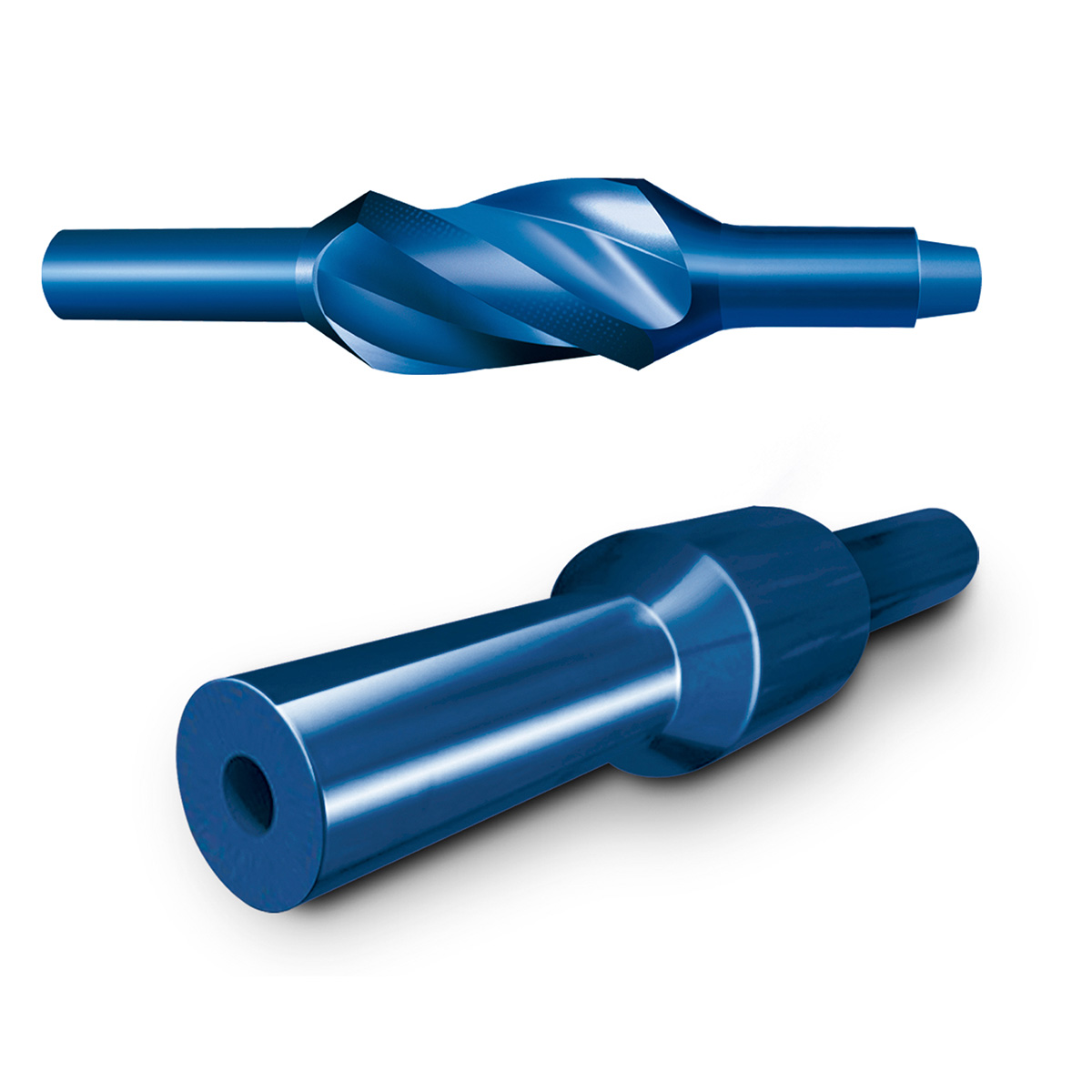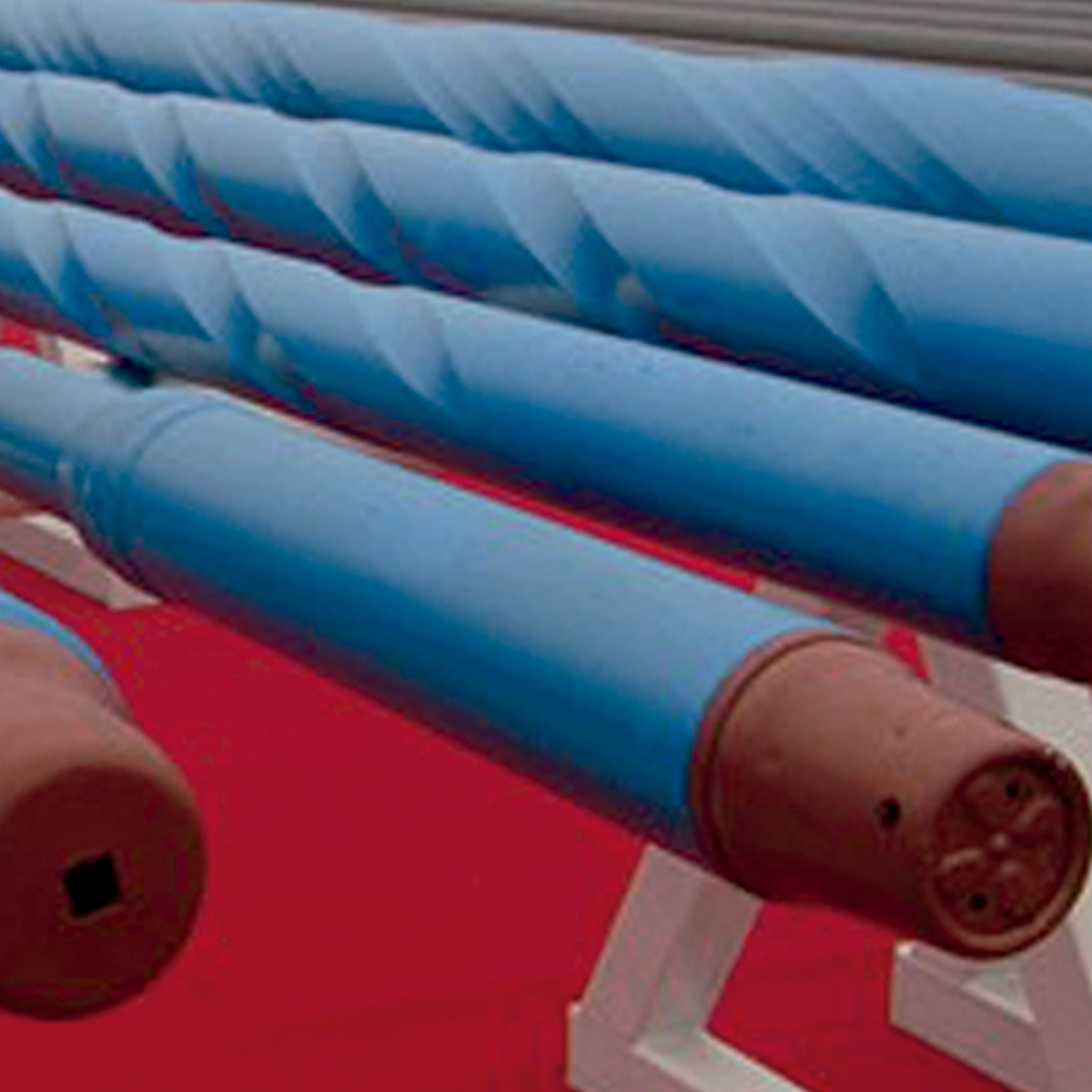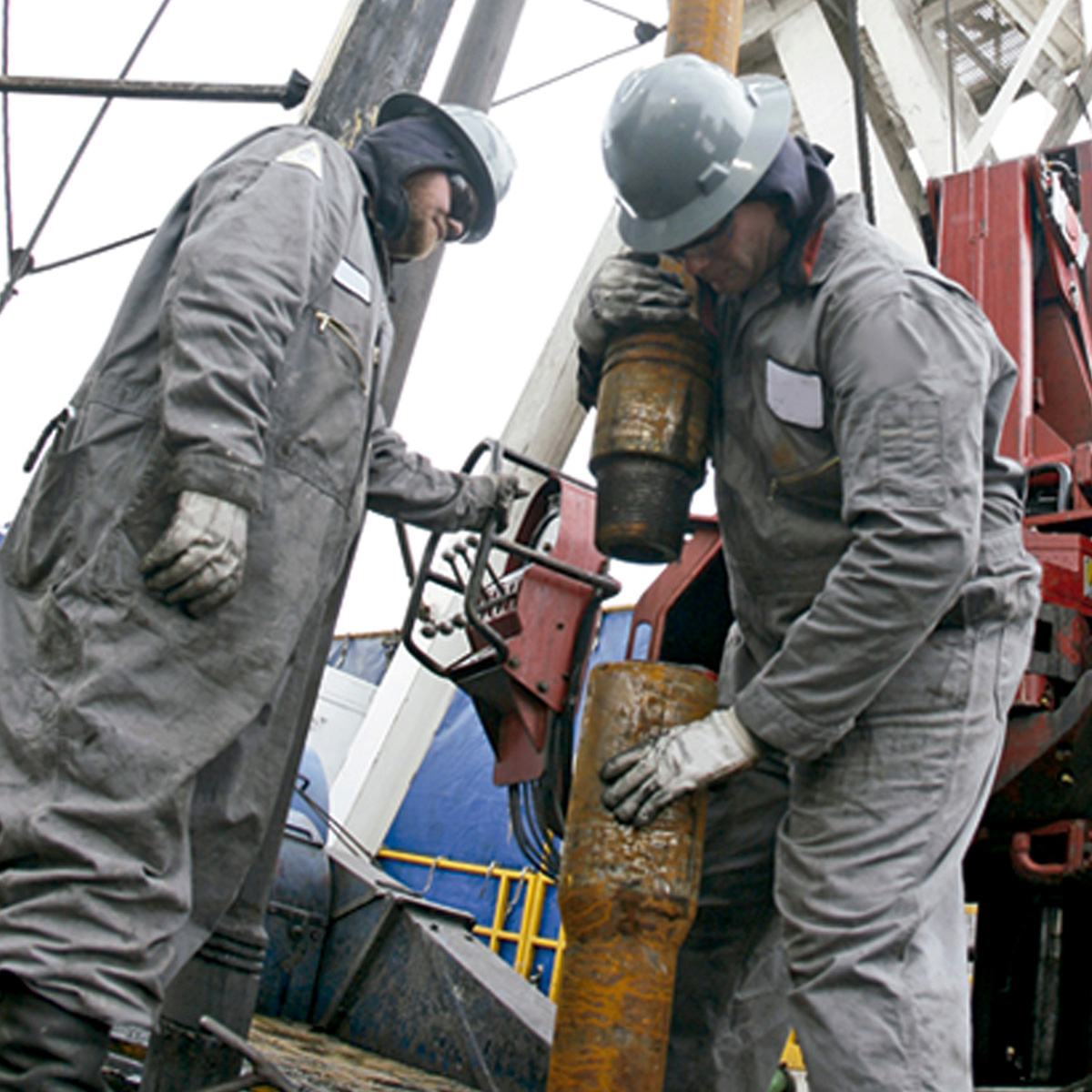 DIMENSIONAL DATA - INTEGRAL BLADE STABILIZERS
HOLE SIZE
(IN)
FISHING NECK
(DIA. IN)
BORE
(DIA. IN)
FISHING NECK
(LGTH. IN)
TONG SPACE
(LGTH. IN)
OVERALL
(LGTH. IN)
MIN. CROWN
(LGTH. IN)
BLADE WIDTH (IN)
APPROX WT. (LBS)
5 5/8
4 1/8
2
23
18
60
16
2
280
5 7/8
6
6 1/8
4 3/4
2
2 1/4
28
17
60
16
2
370
6 1/4
6 1/2
6 5/8
6 3/4
7 3/8
6 1/4
2 1/4
28
18
72
18
2 1/2
560
7 5/8
7 7/8
8 3/8
6 1/4
6 3/4
2 1/4
2 1/2
34
28
84
18
2 1/2
720
8 1/2
8 5/8
8 3/4
9
6 3/4
7 3/4
2 1/4
2 1/2
32
30
87
18
2 1/2
2 3/4
1100
9 1/2
9 5/8
9 7/8
10 5/8
8
9 1/2
2 13/16
3
36
27
95
18
3
1400
2050
11
12
12 1/4
13 1/2
8 - 9 1/2
2- 13/16
32
30
31
101
18
3 1/4
2200
14 3/4
16 1/2
8 - 9 1/2
3
33
35
31
32
103
18
20
3 1/2
2700
17 1/2
18 1/8
20
8 - 9 1/2
3
40
35
120
18
20
4
4600
22
24
26